THOUGHT FOR THE DAY: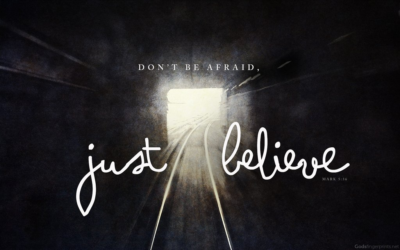 RECEIVE GOD'S PROMISES BY FAITH, AND WHATEVER YOU ASK FOR IN PRAYER WILL BE YOURS
Has God spoken things to your heart that haven't come to pass yet? Sometimes when we are BELIEVING for things, it's easy to become discouraged when it doesn't happen according to OUR timetable. But when you make the CHOICE to receive your promise by PICTURING it in your mind's eye and DECLARING it with the words of your mouth, your FAITH becomes STRONGER. You begin to have JOY and PEACE because you know God IS working behind the scenes on your behalf. What are YOU believing for God to do in YOUR life? See it in your mind's eye. See yourself HEALED. See yourself paying off that last DEBT. As you allow God's thoughts to become YOUR thoughts and receive His promises by FAITH, just like it says in today's verse, whatever you ask for in prayer WILL be yours!
Today's Scripture:
"Therefore I tell you, whatever you ask for in prayer, believe that you have received it, and it will be yours."
Mark 11:24, NIV