THOUGHT FOR THE DAY: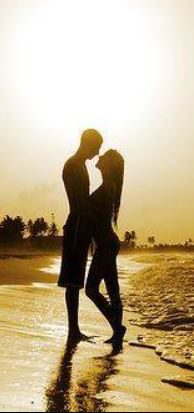 GOD'S LOVE ISN'T ABOUT FEELINGS, IT'S A CHOICE
We ALL have people in our lives who are difficult at times. Maybe it's someone you work with, a family member, or even your spouse. The Word of God CLEARLY defines love in 1 Corinthians 13. It says that love is PATIENT and KIND. It doesn't seek its OWN way. Love does NOT keep a record of wrongs. And most importantly, love NEVER fails. Notice that this chapter doesn't talk at all about how you FEEL. God's love isn't ABOUT feelings. It's a CHOICE. You can CHOOSE to be patient and kind even when you don't FEEL like it. You can choose to be good to someone even when they don't DESERVE it. You can choose to OVERLOOK an offense. Remember, the Holy Spirit is our HELPER. We weren't meant to do it in our OWN strength. Ask God to show you how to LOVE OTHERS BETTER today.
Today's Scripture:
"Love never fails…"
1 Corinthians 13:8, NIV