THOUGHT FOR THE DAY: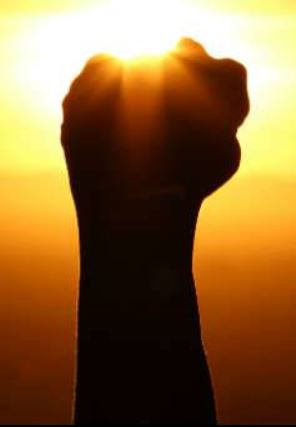 AS A BELIEVER, YOU'VE BEEN ARMED WITH STRENGTH FOR EVERY BATTLE
God has EQUIPPED you with everything you NEED to fulfill your destiny through His Word! The Scripture tells us that as BELIEVERS in Jesus Christ, God has placed His ANOINTING on us. The anointing is a divine EMPOWERMENT that ENABLES you to do what God has CALLED you to do. You are well able to accomplish your GOALS. You have the IDEAS, the CREATIVITY and TALENT to be SUCCESSFUL. The ANOINTING enables you to do what you could NOT do on your own, to accomplish DREAMS even though you don't have the talent, and to OVERCOME obstacles that look insurmountable. You've been armed with STRENGTH for EVERY battle! The forces that are WITH you are greater than the forces that are against you! Not only has God EQUIPPED you, but He is also WORKING on your behalf. He has already lined up the right PEOPLE to come across your path. He's already lined up the right BREAKS. You have EVERYTHING you need to live a VICTORIOUS life.
Today's Scripture:
All Scripture is God-breathed…so that the man of God may be complete and proficient, outfitted and thoroughly equipped for every good work.
(2 Timothy 3:16-17, AMP)