THOUGHT FOR THE DAY: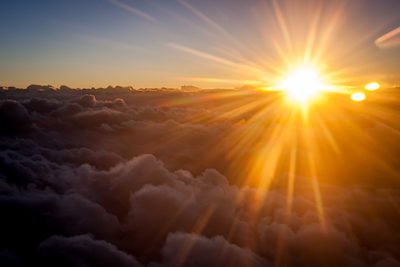 THIS CHRISTMAS, TAKE TIME TO FOCUS ON THE GREATEST GIFT OF ALL, ETERNAL LIFE
Have you ever thought about how LOVE affects your GIVING? I've heard it said that you can give without loving, but you can't love without GIVING. LOVE, God's love IN us, prompts us to give of OURSELVES—our TIME, ABILITIES and RESOURCES. In fact, God IS love, and the scripture tells us that the world IDENTIFIES Christians by their LOVE. That means the world will identify us as Christians by our generous, giving HEARTS.
During this Christmas holiday, the season of GIVING, remember to take time to focus on the greatest gift of ALL, the gift of eternal LIFE through JESUS. If you've never RECEIVED this gift, I invite you to open your heart and pray this simple prayer: "Lord Jesus, I come to You today, giving You all that I am. I repent of my sins, and confess that I need You. I believe You died and rose for me. Be my Lord and Savior and make me new today. I receive Your love and Your gift of eternal life."
My friend, If you prayed that simple prayer and MEANT it, I believe you got born again! Now, enjoy your NEW life and go out and tell EVERYONE who will listen, about the GOODNESS of God and all He's done for YOU this Christmas Season!
Today's Scripture:
"For God so loved the world that he gave his one and only Son, that whoever believes in him shall not perish but have eternal life."
John 3:16, NIV