THOUGHT FOR THE DAY: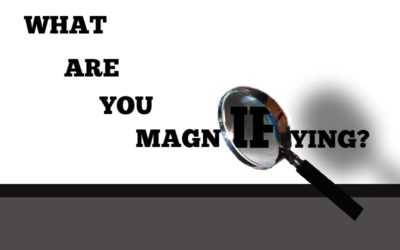 MAGNIFY YOUR GOD INSTEAD OF MAGNIFYING YOUR PROBLEMS
Every day that we are GIVEN is a precious GIFT from Almighty God. We should wake up every morning with a GRATEFUL attitude, full of FAITH and EXPECTANCY for what the Lord has in store. Sure, right now we're ALL facing some new challenges in our lives, and maybe your life doesn't seem to be going in the direction you planned. But remember, each new DAY is a chance to stand strong in the midst of adversity and see the FAITHFULNESS of God. EVERY new day is an OPPORTUNITY to praise and thank Him, to MAGNIFY your God instead of magnifying your problems. This is the day that the LORD has made; let us REJOICE and be GLAD in it! Be glad that God has promised to NEVER leave you or forsake you. Be glad that God has given you a sound, healthy MIND. REJOICE that He IS making a way where there seems to be no way! Focus on the GIFT of each and every day and REJOICE in what God has DONE in your life!
Today's Scripture:
"This is the day the Lord has made; we will rejoice and be glad in it."
Psalm 118:24, NKJV