THOUGHT FOR THE DAY: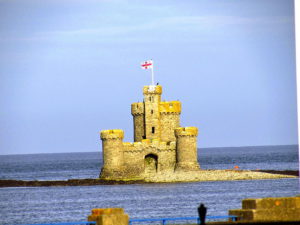 JESUS GIVES PEACE THAT SURPASSES UNDERSTANDING
Jesus is our Prince of Peace. He gives us PEACE that passes understanding—which means we can have peace when it doesn't make SENSE. We can have PEACE in the midst of the storm. We can have peace in the midnight hour. When we stay in a position of PEACE, that is a position of POWER. We aren't moved by the changing wind and waves because the peace INSIDE of us does not rise and fall with our CIRCUMSTANCES. Call on the Prince of Peace. Give HIM your burdens and cares. The Bible says that His yoke is EASY, and His burden is LIGHT. When we are working and living the way God INTENDS—full of PEACE and JOY—we are carrying His "LIGHT" burden. Don't carry the worries and stresses of this life! Call on the Prince of Peace, and He'll be your REFUGE in troubled times.
Today's Scripture:
…and his name shall be called…The Prince of Peace.
Isaiah 9:6, KJV