THOUGHT FOR THE DAY: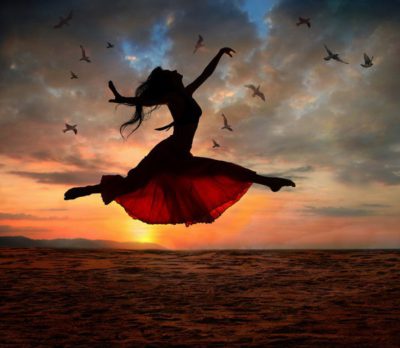 IT'S TIME TO STOP DWELLING ON THE PAST, AND NEVER LOOK BACK
It's time to be aggressive and ENERGETIC when it comes to letting go of the past and pressing forward to the ABUNDANT life GOD has in store. You can't sit around in self-pity and think about what you lost, who hurt you, and how unfair it was. It's time to develop a WARRIOR mentality and BOLDLY go after your VICTORY! A warrior doesn't complain about opposition; a warrior LOVES a good fight. It's time to proactively pursue the HAPPINESS, HEALTH, and PEACE that is promised in God's Word. God told Joshua to cross over the Jordan and go in and possess the land. Notice that the word "possess" implies action. It means to drive out the previous tenants. It's time to quit dwelling on past mistakes and failures and determine to NEVER LOOK BACK! As you set your focus on the Word of God and HIS promises, you'll discover VICTORY rising in EVERY area of your life—you'll discover the CHAMPION in you!
Today's Scripture:
"…the kingdom of heaven has suffered violence, and the violent take it by force."
Matthew 11:12, ESV